Daido Moriyama × shashasha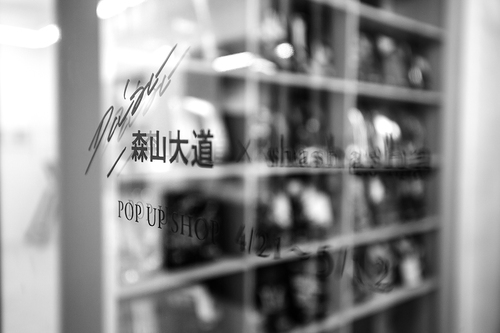 We will hold a pop-up shop dedicated to Daido Moriyama photobooks in the following three weeks (April 21 - May 12). The pop-up shop will open right next to CASE Tokyo in Shibuya (see address below) during the duration of the Chai Wan Fire Station exhibition.
Our pop-up shop features most editions of Daido Moriyama's "Record" series (37 issues published so far) and a few rare and signed photobooks, among them "A Room", "Another Country in New York" and "Pantomime".
shashasha pop-up shop "Daido Moriyama"
April 21 - May 12
Ibis Building B1F, Shibuya 2-17-3, Tokyo