The Tadahiko Hayashi Award was founded in 1991 in commemoration of the multi-faceted Japanese photographer Tadahiko Hayashi. While the award was initially limited to promoting amateur photographers, it has since expanded its scope to include works by professional photographers. Works enter the competition either through nomination by notable Japanese photographers or public submission. The winning works, chosen by a jury of experts, are announced in early March each year.
---
Winner of the 28th Tadahiko Hayashi Award, 2019
"Otari – Pristine Peaks" by Keiko Nomura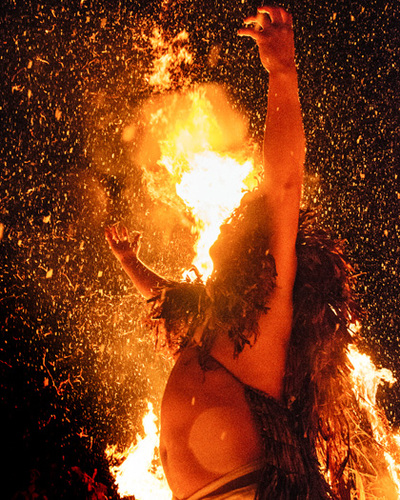 Otari, a little village in the mountains of Nagano Prefecture in Japan. For her photobook, which documents the harsh life with and against nature's forces, Keiko Nomura was awarded the 28th Tadahiko Hayashi Award in March 2019.
Through her portraying a young woman living in the village, Nomura managed to capture the traditional hunting culture, the idiosyncratic folklore—such as the fire festival held in the mountains—and the scenery of the mountains as seasons change. A powerful, quiet documentary series of an artist known for her works on the physicality of women, which manages to effortlessly weave the traditional with the unknown.
28th Tadahiko Hayashi Award, 2019
---
Previous winners
27th Tadahiko Hayashi Award, 2018
---
26th Tadahiko Hayashi Award, 2017
---
25th Tadahiko Hayashi Award, 2016
---
24th Tadahiko Hayashi Award, 2015
---
23rd Tadahiko Hayashi Award, 2014
Keiko SASAOKA "Remembrance"
---
22nd Tadahiko Hayashi Award, 2013
Kisei KOBAYASHI "Toku kara kita Fune (Boat coming from a distance)"
---
21st Tadahiko Hayashi Award, 2012
Shintaro SATO "Risen in the East"
---
20th Tadahiko Hayashi Award, 2011
---
19th Tadahiko Hayashi Award, 2010