The Best Photobook Gifts of 2018
The year is slowly coming to an end, and we at shashasha would like to use the remaining weeks to highlight a few of the most exciting, most interesting, most daring, most touching – in short, the best – photobooks of the year. We think these books would make excellent presents for photography-loving friends, loved ones or, of course, yourself.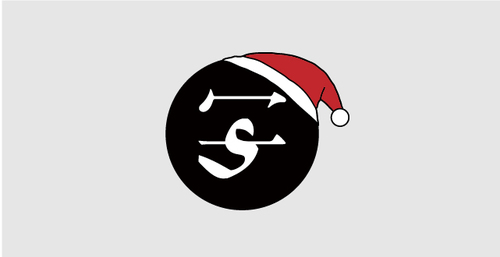 21st December 2018
In this last newsletter before the Christmas holidays, we would like to highlight Ryo Kameyama's "Yamakumata", an intense look at life in a remote Japanese village by an award-winning conflict photographer; "High Fashion", Pawel Jaszczuk's documentation of passed-out Tokyo salarymen (more closely introduced in a Guardian article; the experimental fusing of Michel Houellebecq's poetry with Motoyuki Daifu's unadorned visions of Japanese daily life in "Hypermarche-Novembre"; and finally the Special Edition Box of Eiji Ohashi's "Roadside Light" series, featuring 22 high-quality prints.
---
14th December 2018
This week, our list of recommended photobooks includes "Kichimu Flies At Night", in which Toshiko Hashimoto offers a sensitive, playful and poetic look at her everyday life; Issei Suda's "The Mechanical Retina on My Fingertips", a giant collection of over 400 previously unpublished works by the Japanese master photographer; the highly fun "Ginga" by Masahisa Sanai, which mixes diary-like images with portrait and commercial works; and "Masahisa Fukase", edited by Tomo Kosuga and Simon Baker, providing an accessible look at the eclectic Japanese photographer's life and work (and was just named one of the best art books of the year by the New York Times).
---
7th December 2018
This week, we would like to recommend the freshly released reprint of "Provoke," which faithfully recreated all three volumes of one of the most influential publications in Japanese photography; the book "Overflow," which captures a 1974 photographic exhibition by Provoke photographer Takuma Nakahira in astonishing detail; the artbook "Vu Vu," which collects watercolors, pastels and other works by France-based Japanese artist Makiko Tanaka; and finally the special edition box set of Asako Narahashi's "Ever After" series of landscape photography shot from within bodies of water, which features – in addition to the photobook – a framed print (available in three different motifs).
---
30th November 2018
This week, we would like to recommend Takashi Homma's humorous photobook "Baby Cakes," in which Homma presents various Japanese sweets and their respective weights (inspired by Ed Ruscha's series "Babycakes with Weights"); "White Noise" by Takehiko Nakafuji, one of the most impressive Tokyo street photography books in recent years whose brilliant book design mirrors the labyrinthian structure of Tokyo's streets; Miyako Ishiuchi's "Beginnings: 1975," a collection of Ishiuchi's earliest forays into photography (developed in a makeshift darkroom while still living with her parents); and the artbook "from a small room," in which California-born Japan-resident Levi Pata explores in paintings and poems his own personal history.
---
22nd November 2018
This week, we present "Women", which takes a look at the women in Saul Leiter's body of work (both photography and paintings); "A Fallen Angel" by Yoshihiro Tatsuki, an energetic and imaginative portraits series originally published in Mainichi Magazine in 1965, finally available again in book form; "Blue Period/Last Summer: Arakinema", a record of Nobuyoshi Araki's forays into cinematic expression; and the book "Window Shopping", which collects Kelly Beeman's elegant portrait drawings: fashion illustrations filled with nods to architecture, literature and music.
---
16th November 2018
First week, we take a look at Erika Yoshino's "Marble", a dreamlike examination of everyday life through the eyes of a streetphotographer; at Masaki Yamamoto's "Guts", one of the most daring and enchanting family portraits ever recorded in photographs (shortlisted for the Aperture Foundation Photobook Awards 2018); at "Bright Black World", Todd Hido's calm yet unsettling vision of a world after the end; and at "La collection gastronomique", a collection of food and portrait drawings of women that Japanese artist Makiko Tanaka created during her time in Paris.