We would like to take a short look back at some of the photobooks added to shashasha's catalogue in 2019 and highlight several gems our team found particularly interesting. Rather than a "best of the year", the list below is meant to (re-)introduce photobooks we think deserve a special mention. We hope you enjoy browsing our brief selection.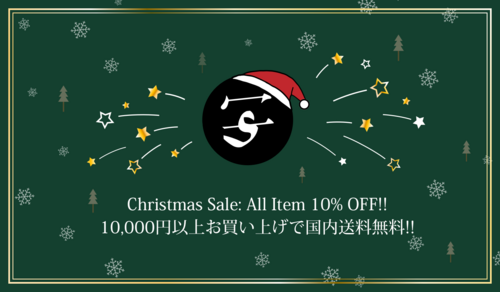 Yingguan Guo's humorous study of the mothers and fathers gathering in the People's Park in Shanghai, armed with sheets of paper outlining name, birthdate, profession and photo of their daughters and sons, trying to get them married, was one of the most enjoyable photobook reads of the year. Guo's photography – taken both overtly and using a spy camera – provides an understated documentation of the strange ceremonial aspect behind the culture of matchmaking (and arranged marriages) in current-day China, simultaneously acting as a carefully crafted snap-shot of societal expectations and stereotypes in the complexities of contemporary China.
"I remember the first time I went to the marriage market, I saw a mother who was trying to clip her advertisement to a table, and it was very difficult so she had to give it several tries. I got the feeling it's very painful. I feel like the paper is not only paper, it's people. Each paper represents a person. And I use the papers as a metaphor to imagine what is the life of those couples, those marriages that come from the marriages arranged at the market." (from an interview with Riding the Dragon)
Korean artist Hyongryol Bak's photobook "Unseen Land" forms one of the most exciting photographic examinations of the relationship between humans and nature. In ingenious, multi-layered installations and interventions, Bak's photography introduces artificial, geometric shapes to natural landscapes, thereby creating completely unseen vistas (the word "unseen" in the title also refers to our habit to "unsee" unpleasant realities). Bak's processes modify and shape natural landscapes to his own will; the humans appearing in his photos do so as occupiers, as strangers, as artifical entities in an artificialized natural space. The images – while entertaining – dive deeply into the meaning of established owner-owned relationships and reveal humankind's inferiority to nature.
On the first read-through, Japanese photographer Akihito Yoshida's "The Absence of Two" seems to chronicle the relationship between a boy – his cousin Daiki – and his grandmother, an unusually close and intimate bond. Daiki is seen cutting his grandmother's fingernails, bathing her, dressing her, pinching her cheeks in a joking matter, accompanying her to the super market (hand-in-hand). The book opens with photographs from Daiki's childhood: his grandmother was there for all his big moments and memories, and Daiki would be there for her last years and months. "This story was supposed to come to an end with my grandmother's death, which would no doubt come in the not-so-distant future. However, it unexpectedly ended in a different way," writes Yoshida in the afterword.
"At the end of February in 2014, Daiki suddenly went missing. There being nothing she could do, my grandmother just stood in front of the window and kept waiting for Daiki to return home. Almost a year passed without any word of his whereabouts, until one day Daiki's body was found in the anything behind and had brought an end to the 23 years of his life"
"The Absence of Two" forms a wonderful portray both of Daiki and his grandmother as well as their relationship, but it also acts as a photographic study of grief and shock in face of the unreliable nature of life. Started as a clearly cut-out project, the book concludes in disconcerting, unexpected ways.
"The last things that remained were countless photographs of the two and their life together, all the time needed each other, supporting each other, and caring for each other. "
Goto Aki's approach to landscape photography – heavily inspired by street photography – results in images of nature that brim with energy and life. Employing close-ups and long-shots, Aki's image try to picture nature without the context of human time. He tried to engage with nature on an instinctive level, to photograph "before the brain transposes the landscapes into words", as Aki describes it in his afterword. This attempt to understand the views before him not as "landscapes" but continuing accumulations of deep time and present moments results in some of the most vibrant photographs of nature, presenting its subject as pulsating, breathing, living entities.
For the photobook lover looking to expand their horizons, we include the anthology "How We See: Photobooks by Women", which – as the name implies – takes a look at some of the most influential and interesting photobooks published by women photographers.
Divided into lists curated by ten women photographers (or photographer teams), the book offers an invaluable introduction to 100 photobooks published around the world between the very early days of photography and 2018, from Diane Arbus and Barbara Brandli, Margaret Bourke-White, Claude Cahun and Cindy Sherman to Pixy Liao, Miyako Ishiuchi, Tina Modotti and many more. With the addition of an annotated chronology and author indexes as well as interviews with and essays by Valentina Abenavoli, Kristen Lubben and Ishiuchi Miyako, "How We See: Photobooks by Women" is a definitive tool in understanding the history of both photography and photobooks, and provides a guide for anyone looking to increase their photobook collection.