Top 5: Rohan Hutchinson on Japanese photobooks
Rohan Hutchinson is an Australian artist who explores cities and social framework through architecture and landscape photography, aided by his extensive knowledge of Japanese photography. Here, he presents his top 5 of Japanese photobooks.
1. Yukio Tabuchi "Mountain Design"
One of my favourite books or all time, I fell in love with this when I saw it in real-life, I bought it on whim, not knowing the photographer or his work, and when it arrived in the mail I was completely blown away with not only the photography but the design and printing used. It has such south diverse layouts which really suits the subjects, giving it hours of inspection.
This publication really gives the viewer an excellent overview of the geography and ecology that can be found in the natural landscape and how consideration and experimentation in publication design can bring the work into another realm. It started my keen interest in 1960's -1970's Japanese photo-book design.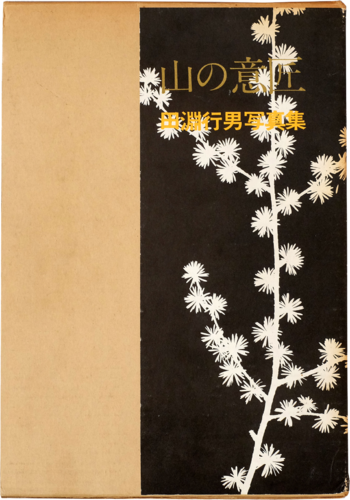 2. Photothèque imaginaire de Shuji Terayama - Les gens de la famille Chien-Dieu
I've been very interested in Avant grade and surrealist Photography over the last few years, having heard of him through the Tokyo Art-book fair. Within the publication one thing that really stands out is how the work in photo-form and publications design has influenced so many of what we know of now the great Japanese photographers and photo-books. I love the concept and change in direction between each chapter within the book and the strange concepts within the staged Photographs, collages and the comical play between the surrealist imagery and that of a Japanese S&M. It's a brilliant book, I'm happy to say I own the first edition.
3. Yoshihiro Tatsuki "Private"
I purchased this recently and it is in my top favourite books of all time, although I am not a portrait photographer and do not own many books about photographers and their muses, this book really drew me in. I am fascinated by the playfulness with the photograph, and how the light shadow and colours used in design brings so much emotion and nostalgia to the work. The cover and title page is completely brilliant and throughout the book you really get a sense of intimacy between the photographers and model.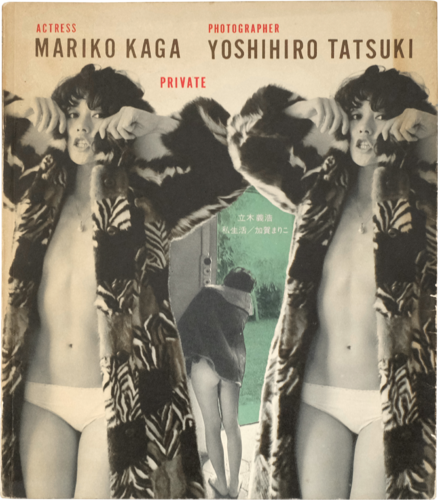 4. this year's model
I remember purchasing this from shashasha, upon receiving this said to myself, this is the best photo-book in my collection.
Itami's work I hadn't seen prior to this book and his use of topographic inspection/documentary sheds a light on everyday situations and spaces, that in-return brings the viewer into a moment somewhere between finding mystery within the familiar and appreciating the everyday moment.
To this day I get lots of enjoyment and inspiration from this title, in-particular the presentation within the acrylic cover. Rondade is one of my favourite publishers, I am always so inspired by their work.
5. a sculpture is a sculpture and ceremony, Mass
I am quite a fan of Hirosihi Takizawa. I couldn't decide between these two titles, each one plays on the transformation of Takizawa's work in Publication form. What really draws me in is the use of design and presentation, each part of the design process shouts carefully considered.
The publications have been quite inspirational on my work, in-regards to ideas in presentation, and how a book can change the perception of a photograph or photographs.
*Rohan Hutchinson*
Rohan Hutchinson is a Melbourne-based photographic artist whose work questions the transformation of space and our relationship with the environment. He has participated in artist residency programs at Lethbridge University, Alberta, Canada, and the Centre for Art and Architecture, Kanazawa, Japan, with additional research trips to China, Thailand, Alaska and the Arctic.