CASE Tokyo & CASE Rotterdam
We would like to introduce the opening of two new photobook-related gallery spaces:
CASE TOKYO and CASE ROTTERDAM.
Managed by Japan-based photobook publisher Case Publishing ("Last Years Photographs" by Nobuyoshi Araki, "88" by Yuri Ozaki, "Roadside Lights" by Eiji Ohashi and more), the galleries focus on the photobook as an art piece itself. In addition to their role as an exhibition space for new photographic publications, the galleries will be an attempt at supporting the local photography culture by hosting a variety of photography-related events, such as seminars, workshops, symposiums and talkshows.
More CASE locations are set to open in cities throughout Europe, America and Asia.
---
CASE TOKYO launches with an exhibition of Nobuyoshi Araki's new photobook "Theater of Love". Together with the photobook, Araki's original photographs will also be on display.
The series consists of around 100 photographs taken around the year 1965, when Araki was working at advertising giant Dentsu. The photos, first shown at an exhibition at Taka Ishii Gallery in February 2011, are presented as a postcard-sized book, hidden in a Fuji photographic paper box replica, the same way Araki discovered his old prints.
"The photos are a record of me, the women and the life and the places of that era. Seems like I chose to title them 'Theater of Love' in those days. But either way — good stuff. Good photos. You can't get this with digital."
— Nobuyoshi Araki
CASE TOKYO
Ibis Building B1, Shibuya 2-17-3 (Tokyo, Japan)
Opening exhibition
Nobuyoshi Araki "Theater of Love"
September 30 - November 12
Reception party
September 30, 18:00-20:00
---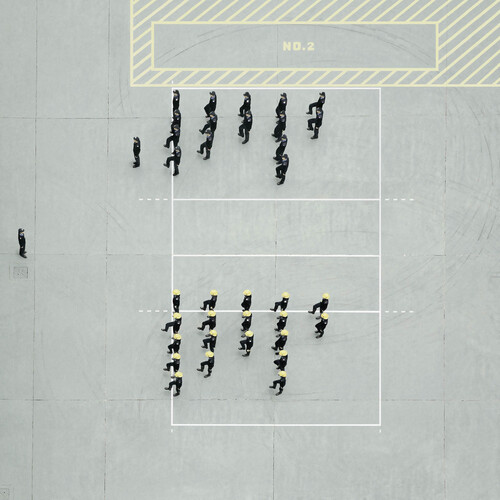 For the launch of CASE ROTTERDAM, the inaugal exhibition features Chan Dick's new publication "Chai Wan Fire Station". The exhibition at CASE ROTTERDAM marks the first time the series is exhibited outside of Asia.
"One day, working in my office, I discovered that the window in my bathroom was overlooking the Chai Wan firestation. The view had much more to offer than I had originally imagined."
These humble words describe the beginning of a critically acclaimed (Hong Kong Photo Book Award 2015, Tokyo International Foto Award 2016) series shot by Hongkong-based photographer Chan Dick.
The small window in his office's washroom became Chan Dick's portal to the small world where the firemen lived their everyday lives: assemblies, washing up fire engines, pupils' visits, volleyball games
CASE ROTTERDAM
Katendrechtse Lagedijk 489A (Rotterdam, Netherlands)
Opening exhibition
Chan Dick "Chai Wan Fire Station"
September 29 - November 19
Closing party
November 4, 18:00-20:00